Large Lego Station - update 1
May 31, 2017
You call this a station?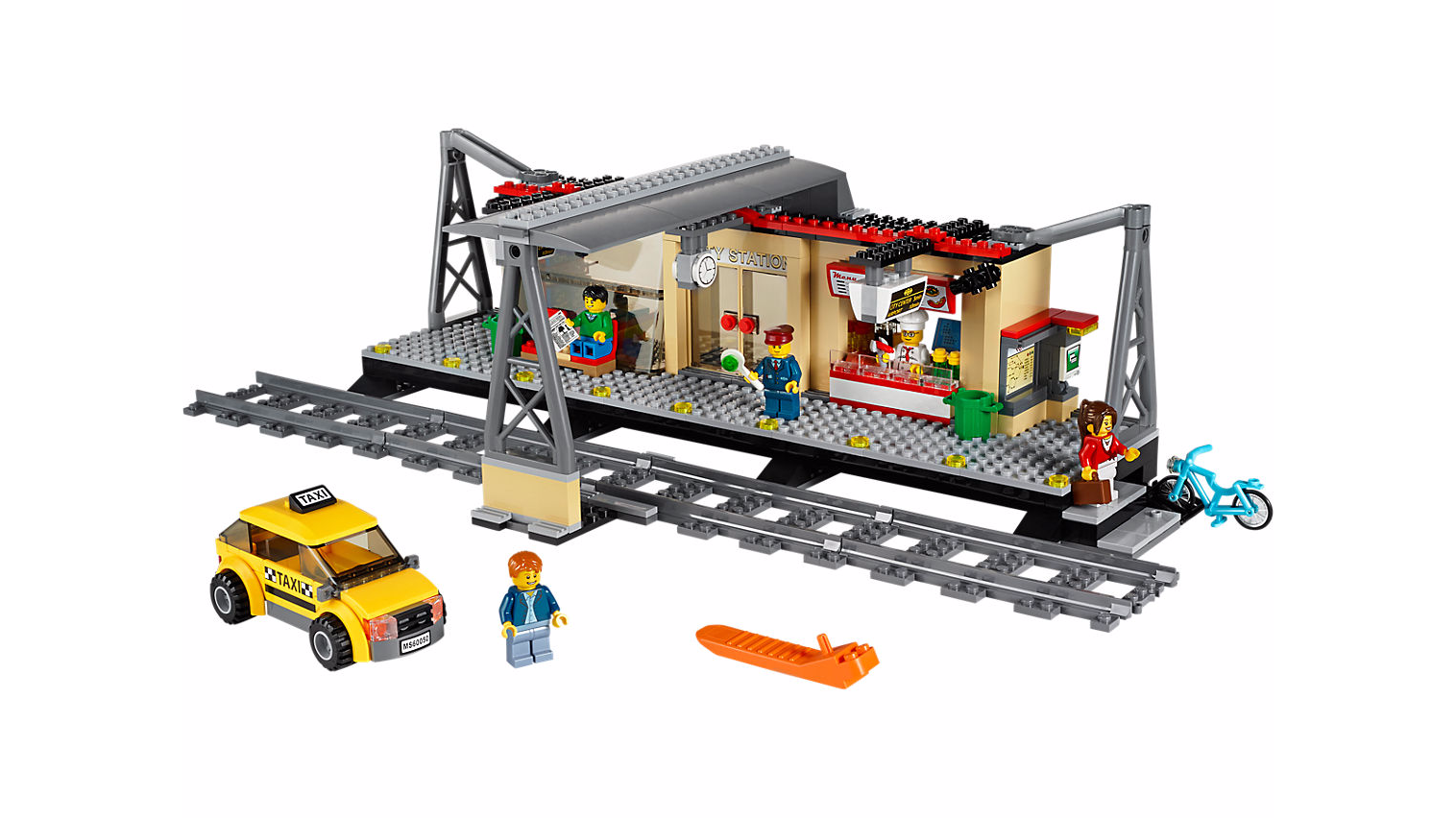 Or this: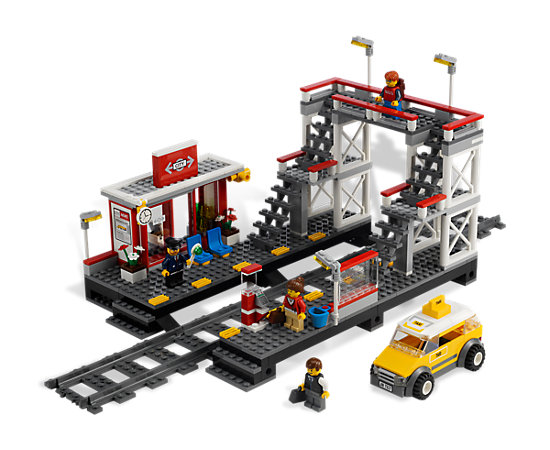 This! Is! A! Station!
I tried to keep it light on Lego bricks, i.e. the platform's foundations are pretty open, but there is still a ton of bricks used. Just for the panels I needed to order 100 black window frames (1x4x6).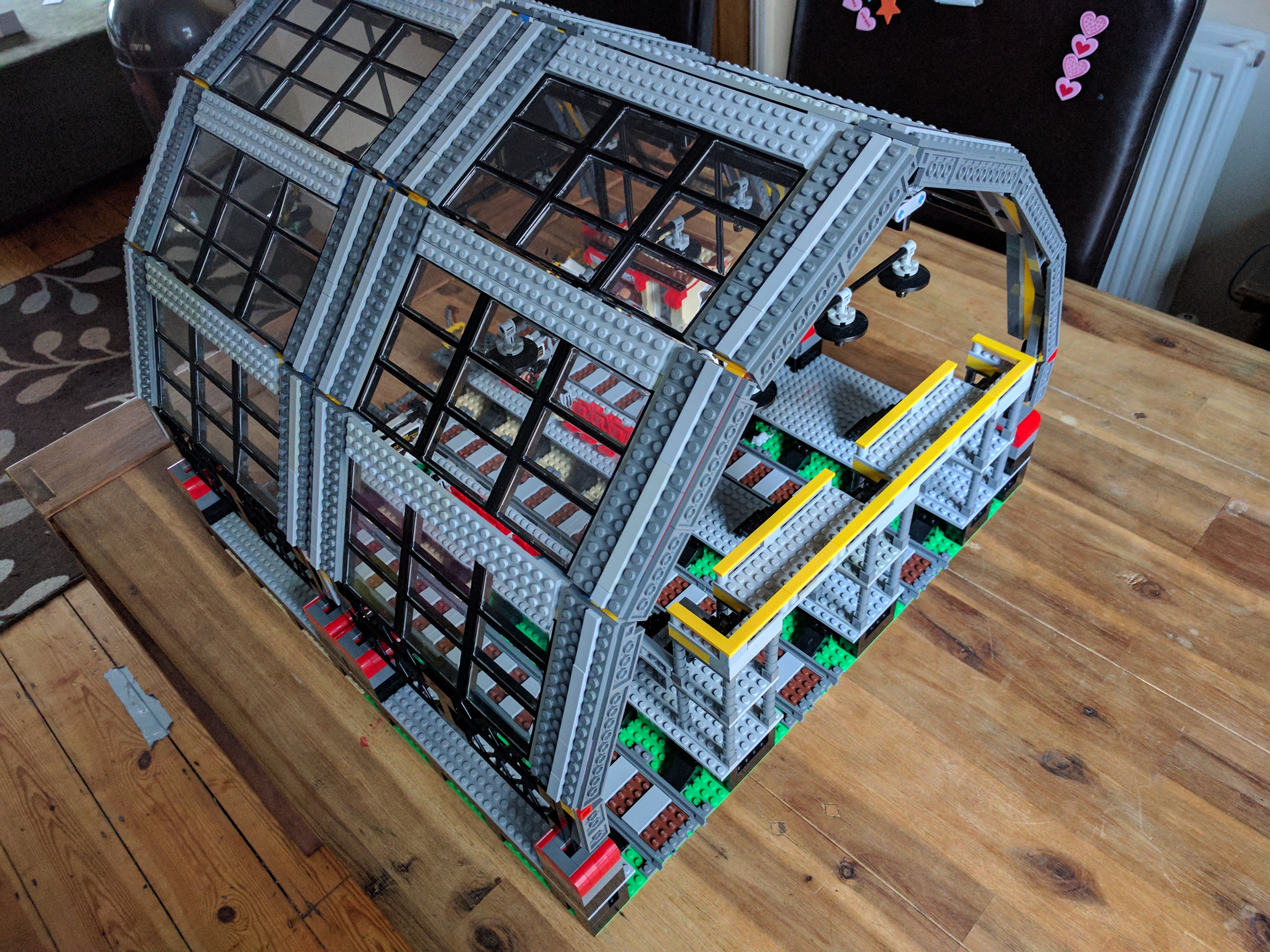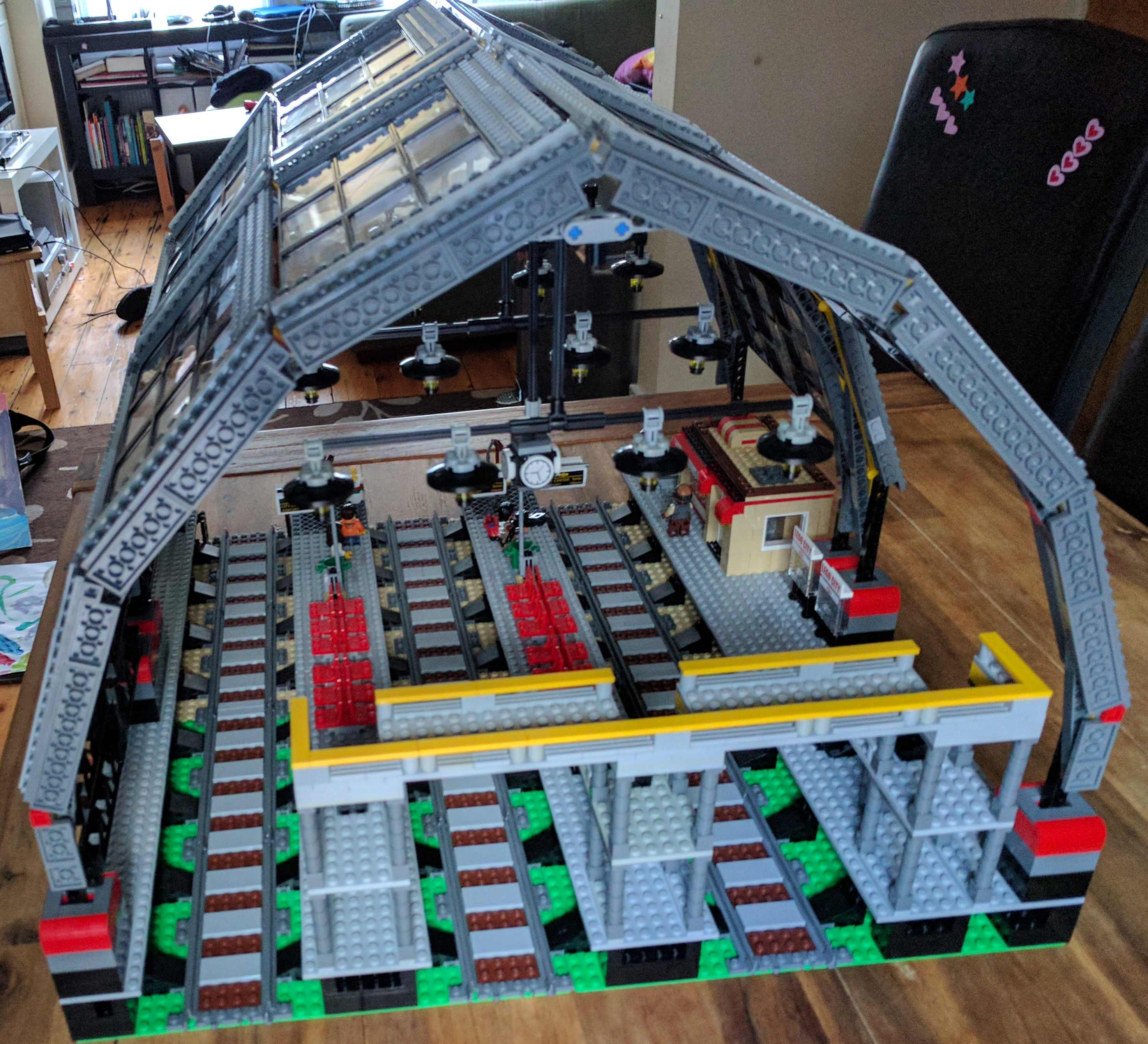 Trying to adhere to "less is more", because when building these things you tend to keep on adding stuff when it sits on your table. One thing I definitely need to do is number the platforms.
See also the previous post on this topic.