LEGO Vertical Lift Bridge
October 30, 2016
I've bought two LEGO 76057 sets and combined them to create a vertical lift bridge.
It still needs a load of finishing touches, but it is working, although the alignment of the towers and the lift element itself needs to be very precise.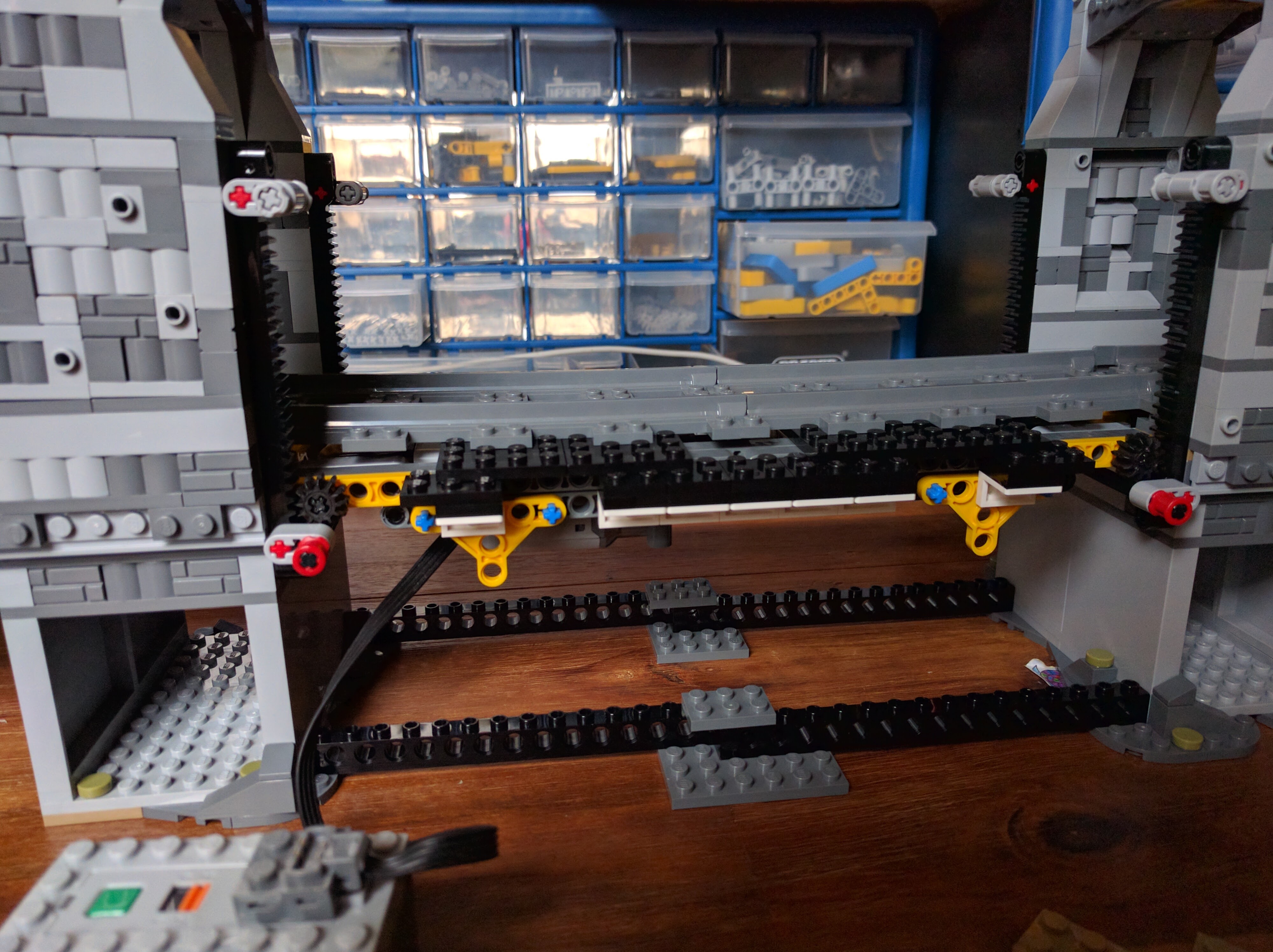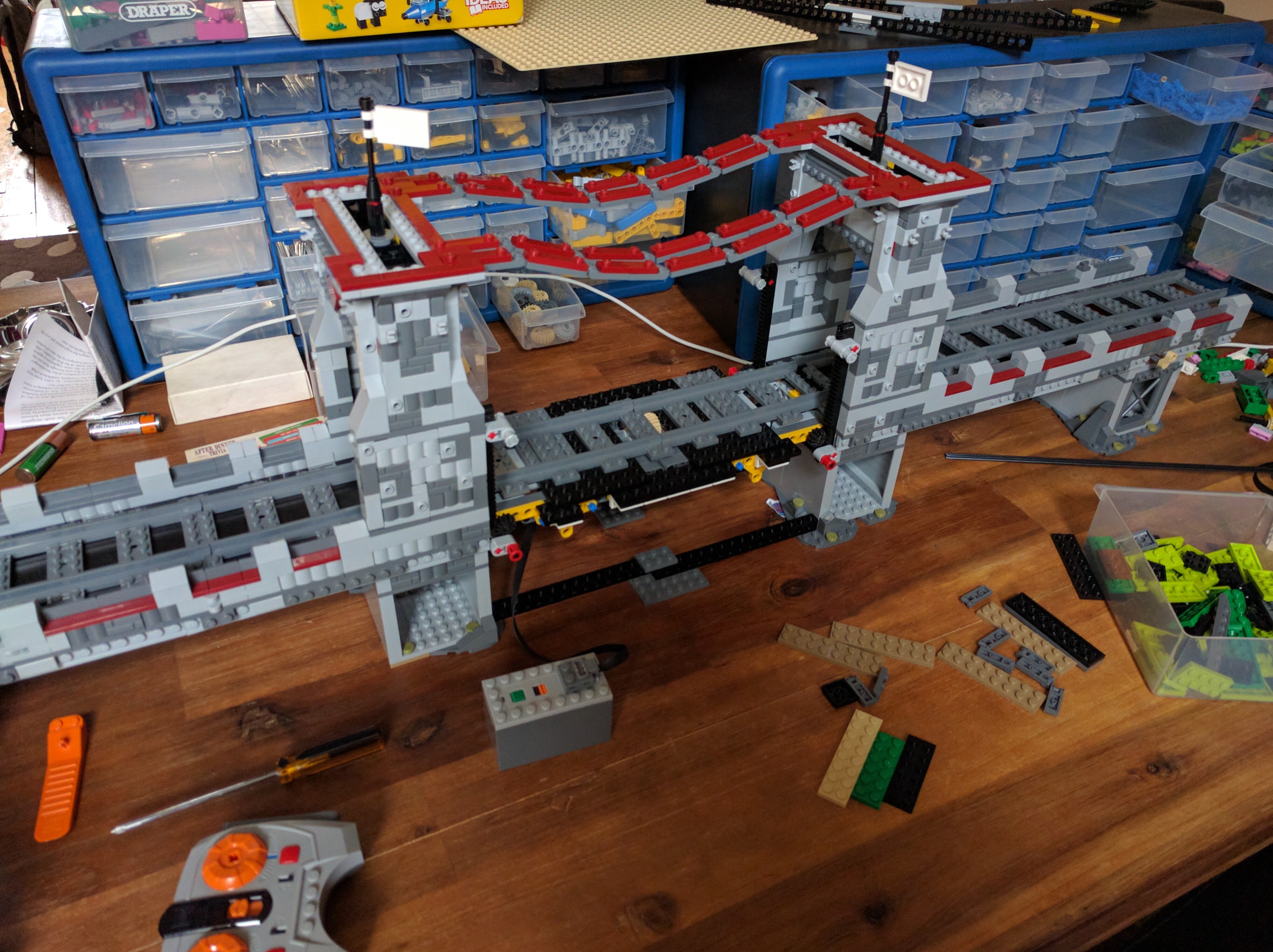 Enjoy some (wonky) videos of the whole contraption.